Now that the month of April is upon us, I think it's time to have a go at a monthly favourites type post!
I'm going to review products that I've loved consistently over the month of March and maybe, if I do okay at it, I'll make it a recurrence.
Garnier Summer Body Gradual Tanning Lotion.
Garnier Summer Body
This lotion is AMAZING! The consistency is not greasy, nor is it sticky. It leaves your skin like velvet and after about 3 days I noticed a distinct difference. The tan is not orange at all, no trace of the "Oompa Loompa" even on my glow in the dark skin!
Image Vital C Hydrating Enzyme Masque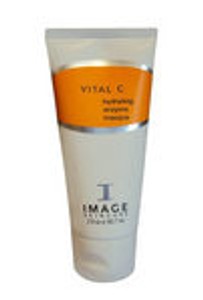 Image Skincare ROCKS!!
I use this stuff once a week and its brilliant. It makes your skin tingle, and brightens the skin. It smells amazingly like oranges and it washes off to leave glowy, fabulous skin behind!!
Burts Bees
Burts Bee's Lipbalm
A lot of beauty bloggers hate this stuff, they say it's glorified Vaseline, but its actually wonderful. It smells amazing and it moisturizes like a dream. I am pretty close to the end of my tube so I'm going to start using my Balmi and review that next month!
Soap and Glory Hand Food
Soap And Glory... Enough Said!
Anyone who has every tried Soap and Glory will testify to this: IT ROCKS!!! It's nourishing, it smells good, it leaves your skin feeling like silk, and the packaging is cute!! Although it's a bit on the pricey side, its worth every cent! I hope to try more Soap and Glory products soon and review them in due course :)
What products have you been loving lately?
Let me know!
Le Grá,
Amy,
xo